Enhance your naturally curly hair by wearing a short haircut. It will beautifully complement your face features and make you look even younger.
Curly short haircuts have a special charm. They can easily spice up even the simplest outfit and make your cocktail dress look even more interesting. So, whenever you go to a hairdresser, think about cutting your curly hair short. Try different hairstyles to find the one that is going to match your features the best.
So, here are a couple of trendy short haircuts for naturally curly hair you can try while visiting your stylist during the next months.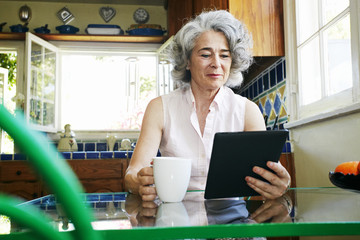 How to Cut Your Hair Short: 5 Trendy Ideas
If you're tired of spending hours on making your curly hair look nice every morning, try a short haircut. Usually, a short haircut doesn't require more than a couple of minutes and a hair gel or a hairspray. Isn't it great for those who want to look stylish but aren't patient enough for doing a two-hour hairstyle every day?
Many celebrities have already understood that a short curly haircut is the easiest way to give a new angle to their best face features, enhancing them even more. Get inspired by short curly haircuts worn by AnnaLynne McCord, Yaya Dacosta, Lupita Nyong'o, Julia Garner, and Andie Macdowell. And get your own one too.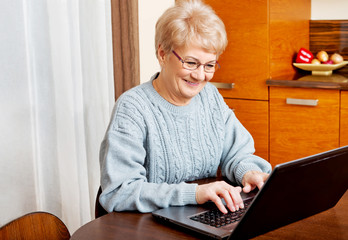 5 Chic Haircuts for Curly Hair
The following five haircuts will perfectly suit the women of different age and skin color. So, don't be afraid of experimenting and trying to do something new with your hairstyle too. One thing to remember is that naturally curly hair doesn't mean letting it air dry and walking out, looking fabulous all day long. Even the shortest hairstyle with a curly texture requires at least the simplest efforts to style it properly.
An asymmetrical short bob.

This haircut is one of the easiest and simplest, in terms of time required to style it correctly. Asymmetrical haircuts always look playful and have a rejuvenating effect. So, if you are a mature woman, definitely try an asymmetrical bob for a younger look.

A curly pixie.

The bigger your curls are, the better this haircut is going to look. A short pixie with big, messy curls has lightness and movement. It looks equally good on younger and older women. By the way, if you want this hairstyle to have a glamorous look, you can additionally curl the strands in the front.

Bangs.

Any curly hairstyle looks cuter when you complement it with the messy bangs. A curly fringe is easier to manipulate with than a full, straight one. So, don't be afraid it's going to take a lot of time to style the fringe only.

A bob with a side swept.

Actually, you can do just a classic bob with a middle part and style it in two different ways by switching to a side swept when it is needed. It's like having one haircut by millions of different ways of wearing it.

A retro bob.

It is a vintage haircut with a very chic and sophisticated effect. It is worn a lot on a red carpet.
So, which of the haircuts are you going to try first? You can start with a middle-parted bob as a classic one.